The rapid technological advances and changing consumer behavior of today's society have changed the business environment for the Communications industry. Access is helping businesses and service providers adapt to the new rules of the game and thus stay relevant and profitable in this new environment. Access has a decade of experience working with wireline, wireless, service provider, and enterprise customers. Drawing on our expertise, we can work with our customers to achieve their strategic goals and world-class results.
Communication Service Providers (CSPs) are adapting to the IP wave by rapidly identifying, developing, introducing and scaling their service portfolio. Access helps CSPs to restructure and evolve their operating models and support systems, allowing them to deliver the new revenue generating application solutions that they need to compete in today's shifting market. Access is focused on providing full-scale services around development, deployment, and maintenance of these communication solutions, helping telcos and SMBs successfully become next-generation service providers. Based on customers' specific needs, Access can fine-tune their requirements and fulfill their service work in the following areas:
OSS/BSS/Billing/Mediation

Custom Application Development

Mobile Applications

M2M Applications
OSS/BSS/Billing/Mediation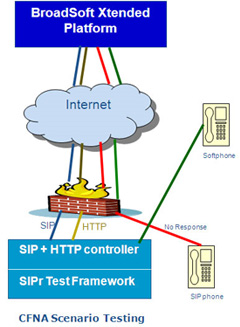 OSS/BSS/Billing/Mediation backend integration is a primary component of any CSP's network deployment. Access has simplified this process by successfully and cost-effectively turning many clients' networks from implementation stage to cash generation. Access areas of expertise include the integration of the core call processing system with upstream Order Management Systems, Billing/Billing Mediation systems, NOC and Provisioning/Service Management Systems. Past experience includes:
Working on various technologies used in integration including SOA, Web Services, Database, FTP, SFTP, TIBCO, Enterprise Service Bus (ESB), Web NMS, SNMP

Supported integration with multi-tier web based provisioning systems

Experience in complex service and application data migration

Experience in creating real-time billing mediation software

Integration with payment gateways for card verification and mobile payment processing

Experience on Data ETL (Extract-Transform-Load) for data migration

Expertise in NGOSS and TMF specifications and methodology
Custom Application Development on SDPs
Access has considerable experience in creating applications and solutions using Service Delivery Platforms (SDPs) from several vendor-partners. The team can help define the full scope of an application deployment, including requirements, and then propose the best solution architecture, comprised of software and network element components such as application components, application servers or SDPs, Media server technology, Media gateway or switches, subscriber database integration etc. Access can help in complete architecture and implement and deliver the best in next-gen voice and data applications for the customer. This is done cost-effectively, with the assurance of flexibility and carrier-class quality and reliability, placing special emphasis on performance and scalability.
Mobile Applications
Access team has executed many mobile client and server-based application development projects for its customers. The team is skilled in all major client platforms, including iOS, Android, Windows Mobile, and Symbian. The team has created unique client and server applications that leverage server infrastructure for mobile including CAMEL based prepaid, CAMEL based find-me-follow-me and IMS based applications. Access has created several mobile enterprise applications for various Smartphones, such as iPhone, Android and Blackberry based devices. Most of these applications are oriented towards Communications space (creating a VoIP client for Blackberry, creating an iPhone application or Device consolidation for physicians in the hospital); getting email, phone, pager, and Wi-Fi messaging on one device; and creating Android based application for group messaging for Facebook, etc.
The expansion of wireless networks around the globe has made it easier for Machine to Machine (M2M) communication to take place with lessened mount of power and time necessary for information to be communicated between machines. This has resulted in an array of new business opportunities and connections between consumers and producers in terms of the products being sold. Access is in the forefront of this movement and is offering its expertise to its clients, particularly in regards to energy and smart meter monitoring. The sensor-based communications between the centralized smart meter and other appliances around the house or office building optimizes the consumption of energy and consequently reduces expenses for consumers.